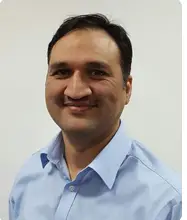 Hi, I am Faisal Khan. A Telco cloud enthusiast, who is passionate to write about anything Telco cloud: Technology, current issues, perspectives!
My quest through this blog would be to write something about some of those issues and topics that confront the readers; to share something from my "experience" that can help someone out there, seeking answers.
For my day job I work in Planning & Architecture for a Mobile Telco in the field  of SDN, NFV and Transport.
Why you should read this blog ?
This comes from my first hand experience with the technology in Telco environment.
Not only do I speak from experience but I also have qualifications and certifications to support: from ONF, Openstack and MEF. Have a look here   https://www.linkedin.com/in/faisalk1
This is neither marketing fluff, nor a mouthpiece of a certain vendor !
So go ahead and  join my journey by subscribing to my mail list  by downloading the NFV mindmap at the home page and I will see you write there !
Faisal
I have been featured in